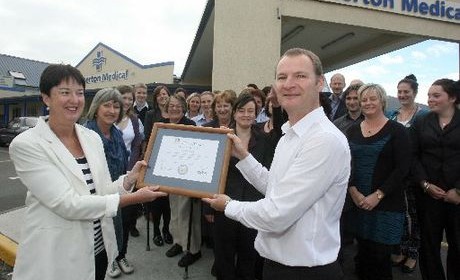 Masterton Medical has been described as an "exemplary practice" by the Royal New Zealand College of GPs.
The general practice, one of the largest in the country with about 23,500 patients, was awarded Cornerstone accreditation by the college yesterday.
Cornerstone is a voluntary programme which assesses a practice's standards.
Dr Jane O'Hallahan, interim CEO for the college, said Masterton Medical's achievement showed the centre had all the right processes in place to ensure patients received quality care.
She said the practice's commitment to teaching and professional development, community health promotion and its "visionary leadership" had made it stand apart.
The 5000 extra patients Masterton Medical took on when The Doctors was closed was an example of its quality processes – something that could have brought the centre to its knees – it was able to handle, which "is to their credit".
Masterton Medical was accredited Cornerstone accreditation in 2006, but clinical services manager Helen Kjestrup said the process was more difficult this time round with higher standards to meet.
"It's bringing quality processes to the coalface, and we had buy-in from the whole staff."
Mrs Kjestrup said the accreditation process has been a huge team effort, and they were able to focus on clinical care improvements this time.
General manager Peter Cocks said the accreditation would now be the practice's "new benchmark" but, that ideally, patients would not notice a change in service.
"We should be delivering that standard of care every day. What we hope they do notice is that we're a practice that wants to make a difference every day."
Leave a reply