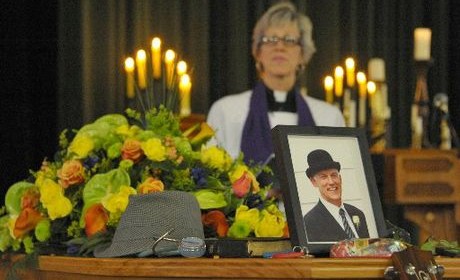 About 800 mourners gathered at Rathkeale College on Saturday to celebrate the life of the late Simon Prior, a popular Masterton doctor.
Dr Prior, 58, died in Wellington Hospital on January 12 after a brief illness. A service was held for him on Saturday in the sanctuary of the Rathkeale Auditorium.
Dr Prior, who had been a keen musician since his schooldays at Rathkeale College, studied medicine at Otago University and started in general practice in Masterton beside his father, Owen Prior, in 1985. His grandfather, Norman Henry Prior, was the first doctor in the family to open a practice in Masterton, in 1909.
His daughter Sarah in 2011 became the fourth generation of Priors to work as a doctor in the town, at the Masterton Medical super-surgery, of which her father was a founding partner. Dr Prior had been on the paediatrics roster at Wairarapa Hospital until about five years ago and was one of the few GPs in New Zealand still involved with obstetrics.
He is survived by his wife Robyn, children David, Sarah and William, and grand-daughter Luca.
Leave a reply