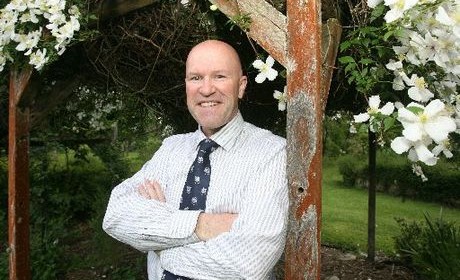 Masterton doctor Richard McGrath, a stalwart of the medical community in Masterton for nearly 20 years, is stepping away from general practice to pursue a new career as a medical officer for drug and alcohol addiction.
Mr McGrath moved to Wairarapa in 1993 and has worked as a GP ever since, starting at Masterton Medical in 2002.
His patients, which numbered more than 2000 at the peak of his time there, have been encouraged to enrol with other doctors at the centre, as he will now only work one day a week.
"They have been encouraged to enrol with some of the new doctors, as the established doctors' books are full so it's difficult for them to take more patients," he said.
"I have essentially kept the same patients, so I've known some of them for nearly 20 years."
Mr McGrath has dabbled in drug and alcohol addiction services for the last 17 years, working for the police as a medical officer and doing some drug and alcohol work.
The part-time work has now increased to four days a week, two in Masterton and two in Wanganui.
His four days a week are spent working as a medical officer at methadone clinics, with 95 patients in Masterton and 150 in Wanganui.
"It's a bit of a sideways shift in my career and I was burning out from my GP work because I had a lot of patients which meant a lot of work," he said.
"The drug and alcohol work is something that I find quite interesting and there are very few after hours work commitments.
"I quite enjoy my one day a week at Masterton Medical now because I can do it without feeling overworked and it's nice to have a bit of variety."
Taking addiction-related papers through Otago University and carrying on with his work as leader of the Libertarianz Party are also things Mr McGrath looks forward to having more time to do.
"The Libertarianz will probably be fairly quiet as it usually is after the elections so I'll probably keep going with that, and that's also going to be easier to do now."
Leave a reply