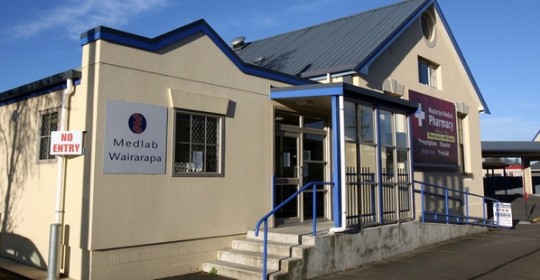 The Masterton Medical super-surgery may end up staying in its temporary home at the back of Wairarapa Hospital.
The largest medical centre in the country was forced to move after a major fire damaged the core of its Lincoln Rd premises in February, disrupting 23,000 patients.
Now some staff and patients say the temporary location in the Focus building behind the hospital is better than its original premises.
General manager Paul Cocks said it had been simply seen as a temporary place while the Lincoln Rd building was repaired, but the board and management were now investigating the options as a result of feedback and in the interests of its future direction.
"The comments from many of our patients have been very positive about this temporary site and a number of the staff have found it a better place to work," he said.
"The hospital site will allow all of our services and staff to be under one roof, which should enable us to provide care that is better co-ordinated and more accessible."
He said it was important to note there were still "a number of matters" that needed to be resolved before a final decision was made.
"But if these turn out positively for us, we will continue our services at the back of the hospital."
Mr Cocks said there were a number of discussions about the Lincoln Rd site, which was still owned by the original shareholders, and what would happen to it if the practice did not return.
"This is an ongoing process and we aren't able to provide certainty about this at present."
The practice opened on Lincoln Rd in 2002.
A few weeks after the fire, which was most likely caused by a transformer on a downlight, the hospital site was chosen and fitted out. It was originally designed to house rehabilitation and geriatric services and has nine doctor consulting rooms, compared to 13 in the former location. Mr Cocks said they would make improvements to the building if the practice remained there and also look at public transport options for people finding it difficult to get to.
Leave a reply